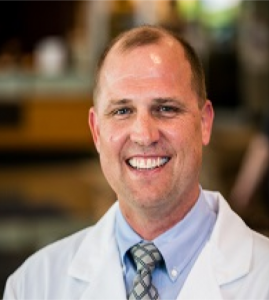 John Paul Rue, M.D. is a fellowship-trained, Board Certified orthopedic sports medicine surgeon. He specializes in arthroscopic repair of sports-related injuries — including complex knee and shoulder reconstructions — at Mercy Personal Physicians in Glen Burnie and Mercy Medical Center in Downtown Baltimore.
Comprehensive Orthopedic Care
Dr. Rue's primary focus is the prevention and treatment of sports and exercise-related injuries for patients of all ages ranging from the casual jogger to competitive and collegiate athletes and beyond.
Experienced Sports Medicine Surgeon
Dr. John Paul Rue specializes in injuries of the knee, shoulder, and elbow. He is an experienced orthopedic sports medicine surgeon treating conditions including meniscus and cartilage injuries, ACL tears, rotator cuff injuries, and shoulder instability. He also sees patients with fractures, ankle sprains, and overuse tendonitis.
To schedule an appointment call: 410-412-2363